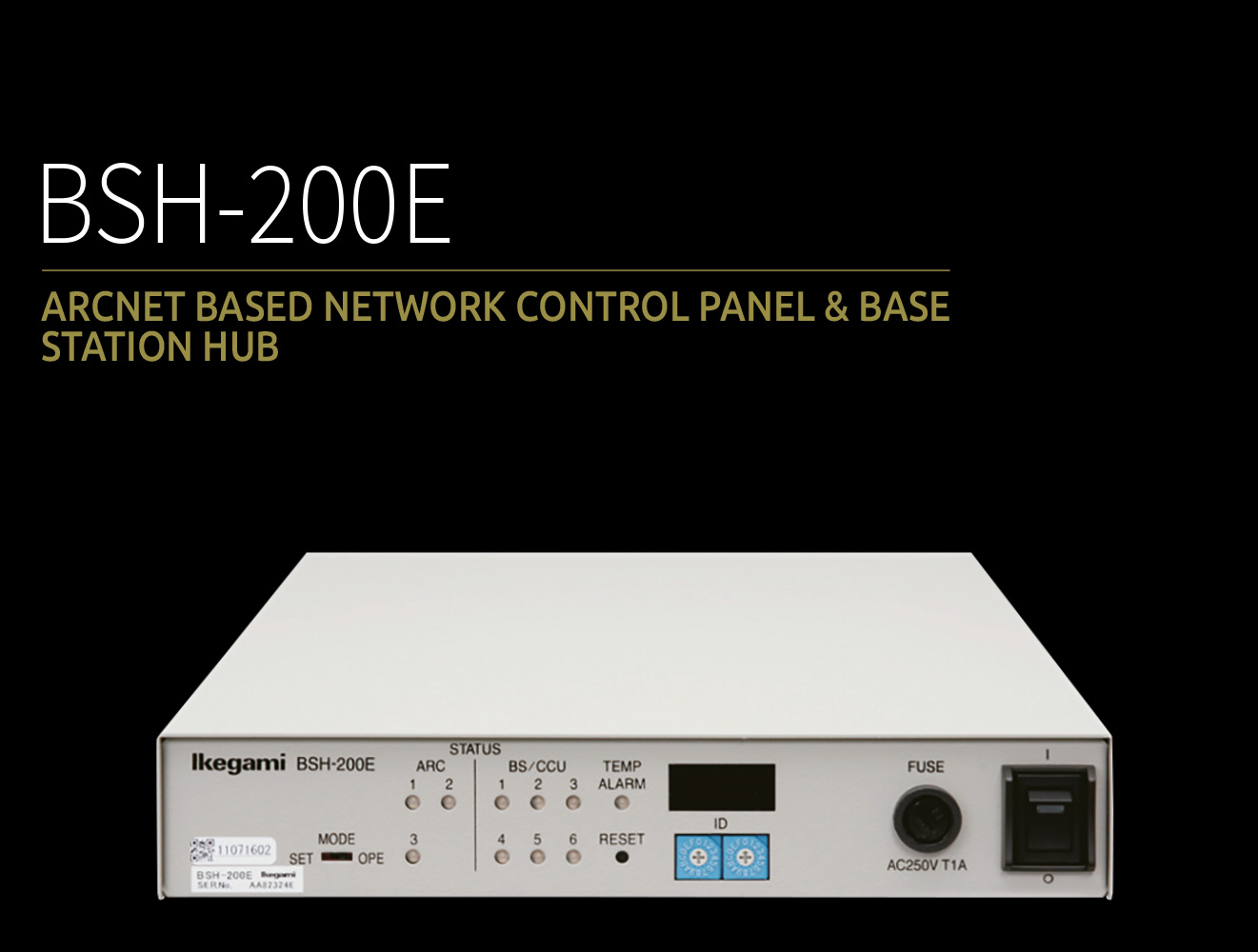 BSH-200E is designed as the HUB unit (BS HUB) of which employs command converter for Ikegami's existing non-network capable BS/CCU to use under network control system.
Arcnet Support with Redundancy
8-Control Panel Ports
6-CCU / Base Station Ports
Daisy Chain coaxial Network up to 500 m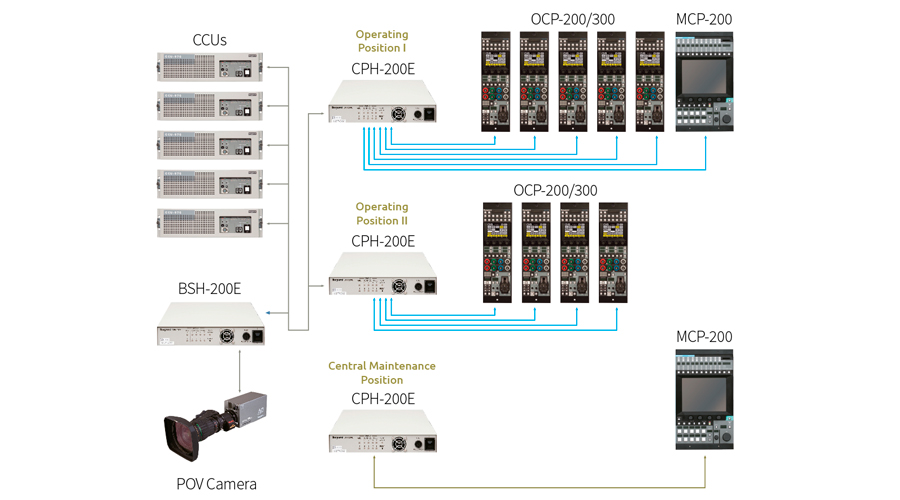 You want further information?
Feel free to contact us.
Service-Hotline: +49 (0) 2131 1230
E-Mail: broadcast@ikegami.de
Contact Form

6 BS/CCU CONNECTION CAPABILITY
Control Panel connection available and panels can be connected with current CP Cables. Employs CPUs for each channel to have compatibility with both current ICCP(Ikegami Camera Control Protocol) and new Network Command.
3 NETWORK PORT FACILITY
The coaxial connector for the network prepares three, and can separate the network in two systems electrically. It can be made easily to maintain by separating the network electrically. Moreover, it is also possible to increase connected number of BS/CCU and the control panel by connecting two or more HUBs.
PREVIEW OUTPUT FACILITY
Employs preview connector as same as current OCP has, preview function is available even if in case of assignable operation.


DOWNLOAD CATALOGUE BROADCAST CAMERAS 2017-2018

(2.6 MiB)

DOWNLOAD RATINGS/PERFORMANCE

(2.1 MiB)