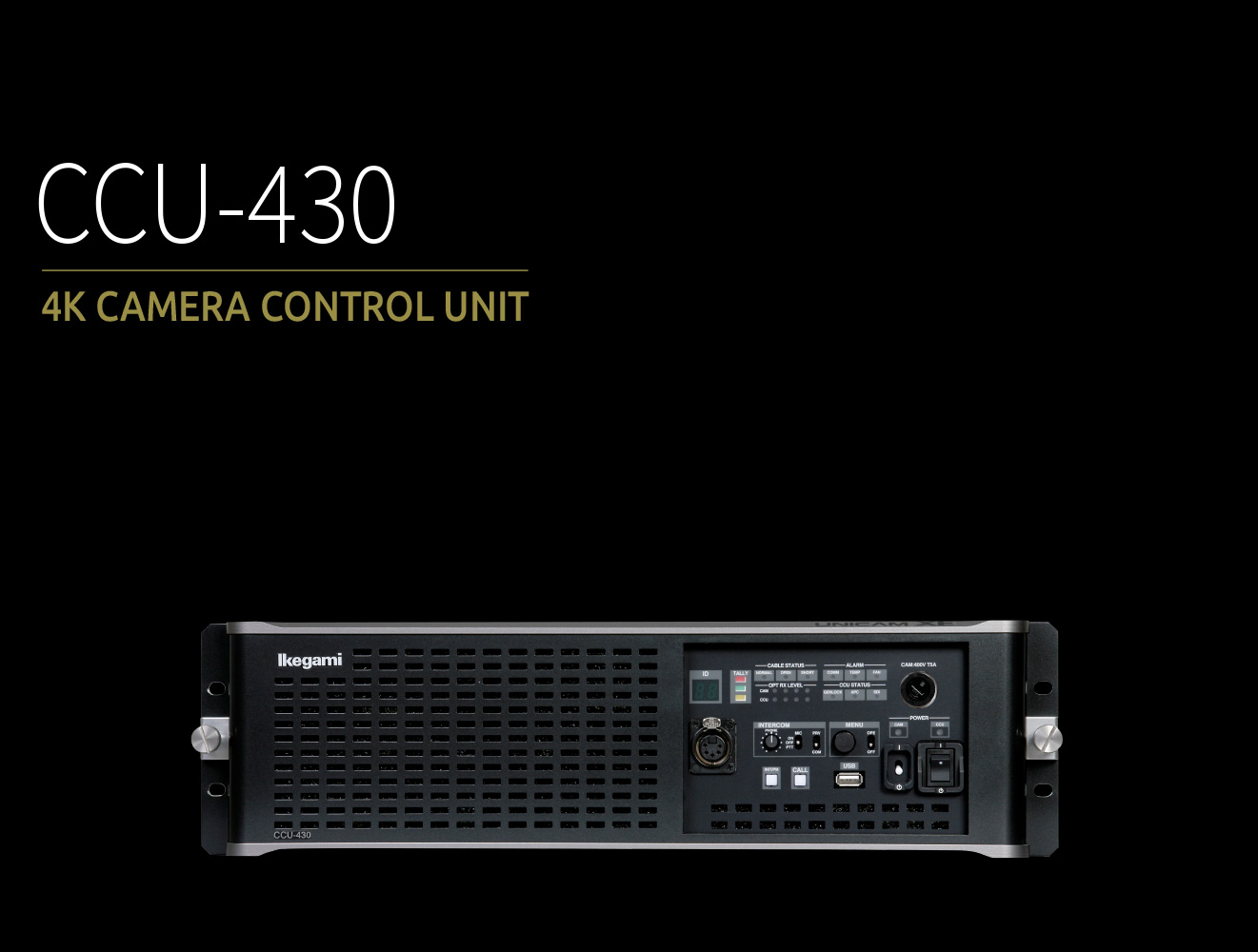 Built-in 40Gbps optical transceiver enables full bandwidth of 4K resolution signals transmission between UHK-430 and CCU-430 enabling full colour space in 4K, RGB 4:4:4; to create super high quality Chroma key signals. Simultaneous output of HD QTV x 2 lines, HD and RET x 2 lines is possible at the camera head.
Ultra wide-bandwidth fibre transmission
4K/2K simulcast operation
Various interfaces like Quad 3G-SDI, 12G SDI, VoIP, Gigabit ethernet data trunk
Wide colour space and HDR
Compact, lightweight and userfriendly
16 axis colour corrector and focus assist powered by Next-Generation High-Speed Video Processor Asic AXII
You want further information?
Feel free to contact us.
Service-Hotline: +49 (0) 2131 1230
E-Mail: broadcast@ikegami.de
Contact Form


DOWNLOAD PRODUCT BROCHURE UNICAM XE

(2.6 MiB)

DOWNLOAD RATINGS/PERFORMANCE

(2.2 MiB)