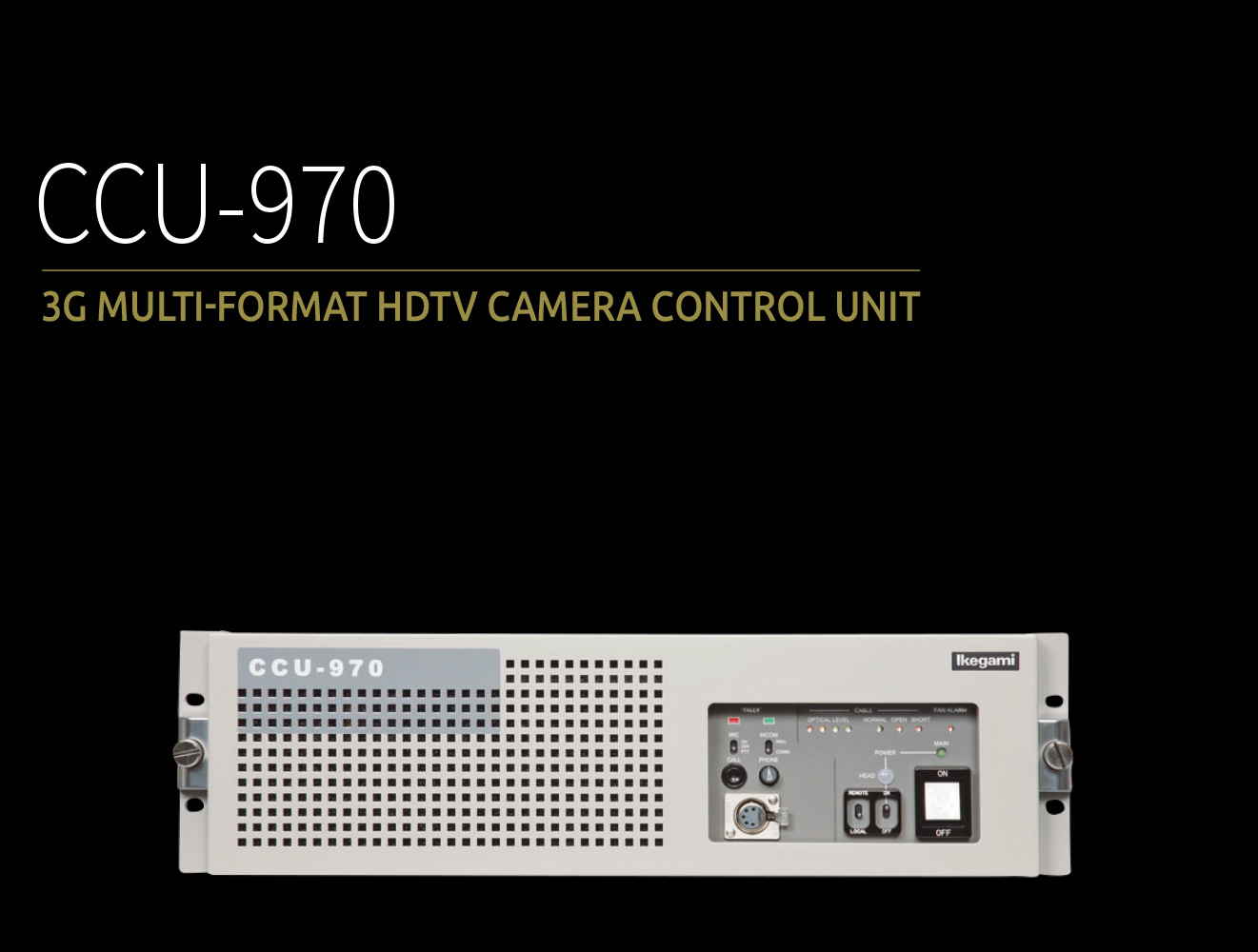 CCU-970 is a full rack size Camera Control Unit for Unicam HD. By connecting with HDK-97A (+ FA-97), high quality 3G and dual link output is available.
Maximum Cable Distance: 3 km Hybrid SMPTE fibre 1.5G and 3G Transmission
Maximum Cable Distance: Single fibre mode up to 20 km
Support of 3G HD-SDI, 1.5G HD-SDI, Dual link, SD-SDI, analogue
BBS or Tri-Level Genlock
CCU-970M – Multiple Transmission – Fibre and Triax
Compression and delay free analogue Triax Technology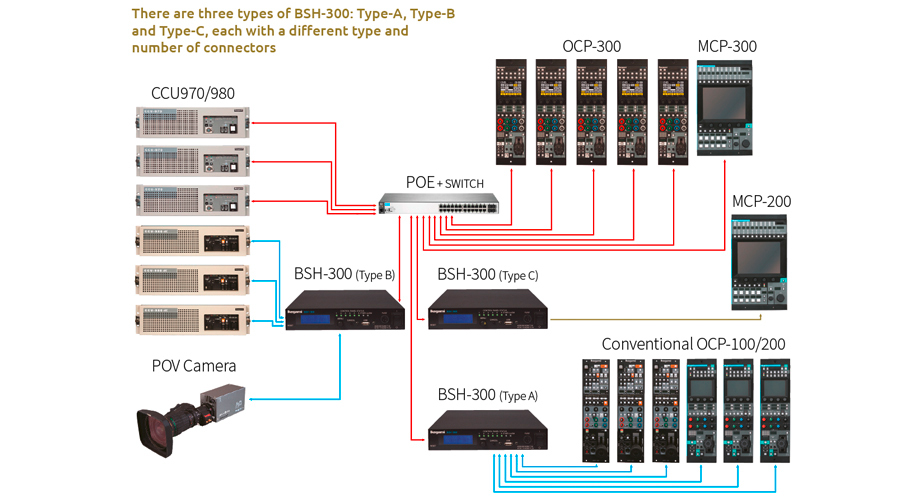 You want further information?
Feel free to contact us.
Service-Hotline: +49 (0) 2131 1230
E-Mail: broadcast@ikegami.de
Contact Form


DOWNLOAD CATALOGUE BROADCAST CAMERAS 2017-2018

(2.6 MiB)

DOWNLOAD RATINGS/PERFORMANCE

(401.6 KiB)