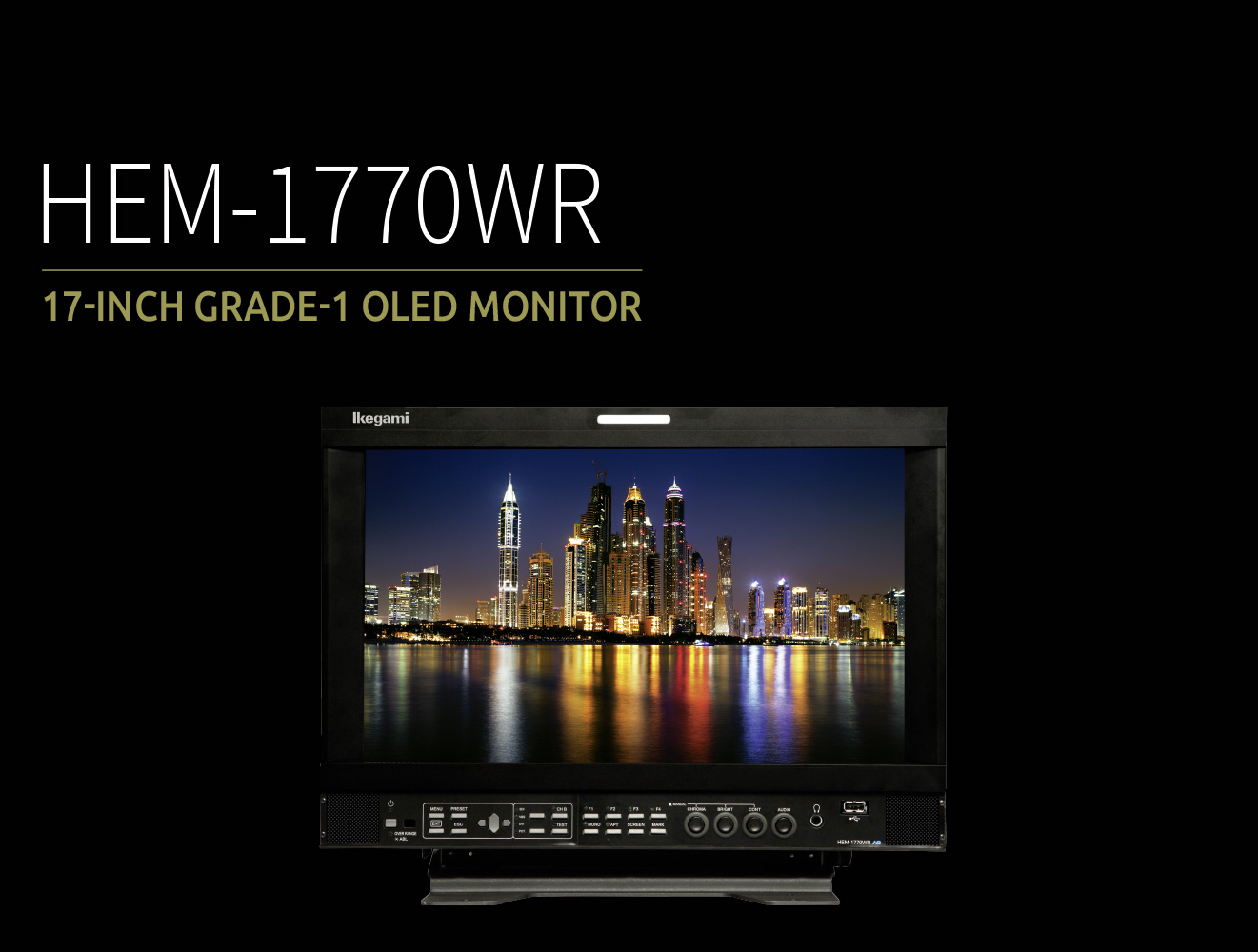 The HEM-1770WR is a Grade-1 OLED Monitor. Hi-performance OLED panel and 12-Bit Display engine contributes to the characteristics of this monitor, i. e. truer colour reproduction, deeper black and blur free motion pictures. ASP-100 Auto set-up probe can easily adjust and maintain the accurate colour reproduction.
17" 1920 x 1080 Native HD Resolution
High-Performance OLED Panel
All-in-One Solution
Integrated WFM, Vector Scope and Test Pattern Generator
Supports AC/DC Battery Operation
Embedded Audio Levelmeter
Remote Control
Built-in Test Signal Function
WFM/Vector Scope Display
White Balance Adjustment Assist
Time Code Display Function
User Marker Display Function
Dot-by-Dot Display Function
External Memory Function
Shadow Function
USB Mouse Control
Display Comparison Function
Closed Caption
You want further information?
Feel free to contact us.
Service-Hotline: +49 (0) 2131 1230
E-Mail: broadcast@ikegami.de
Contact Form



DOWNLOAD PRODUCT BROCHURE

(4.0 MiB)

DOWNLOAD CATALOGUE BROADCAST MONITORS 2017-2018

(1,010.4 KiB)

DOWNLOAD RATINGS/PERFORMANCE

(237.8 KiB)