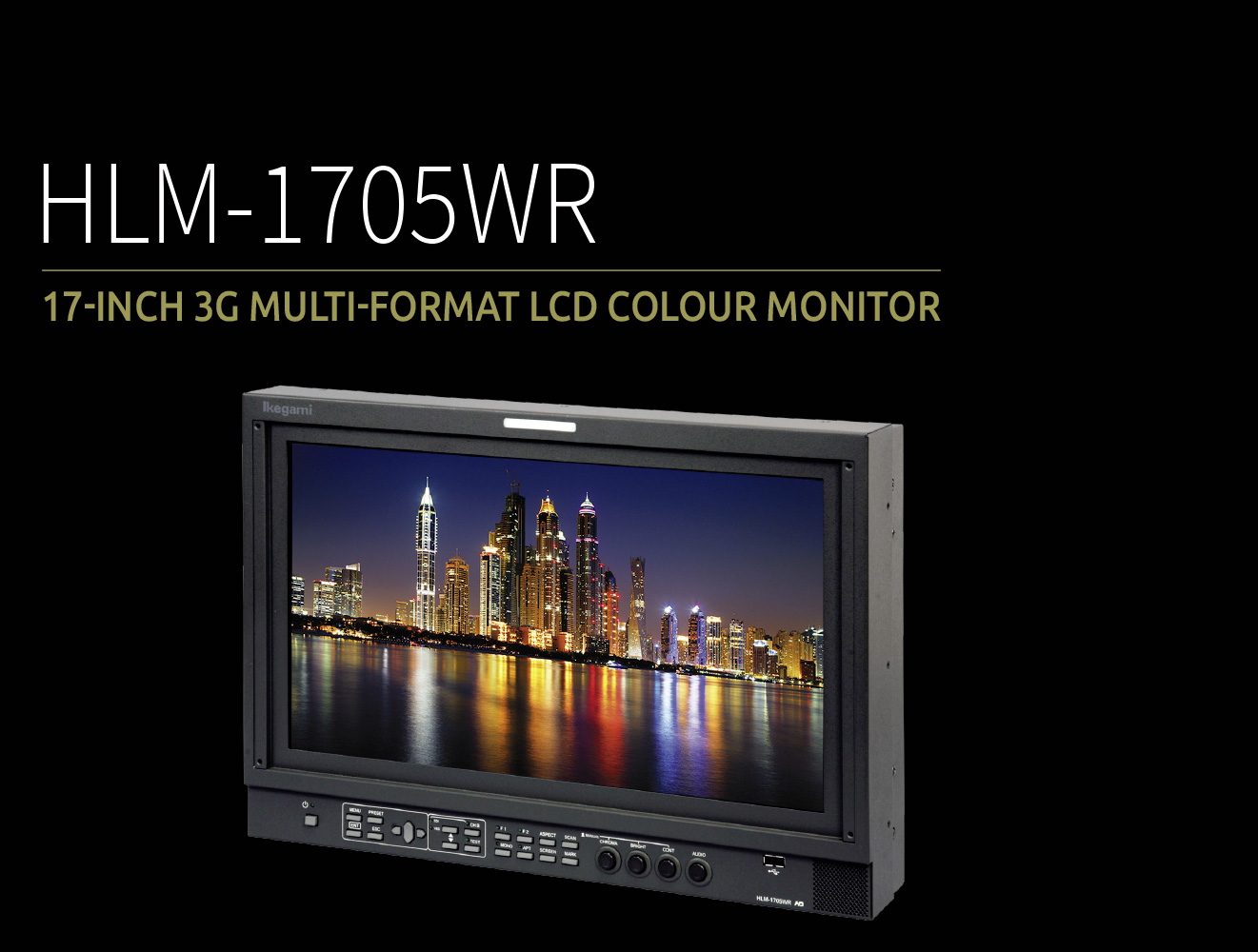 The HLM-1705WR employs a liquid crystal panel for reduction in thickness, weight and power consumption, and is designed for use in various spaces such as sub-control rooms, editing rooms, monitor walls, transmission control desks, and outside broadcast vans. This monitor is compatible with the functions and operation of the HTM / TM series CRT monitors, so that it can realize the functions necessary for a broadcasting service monitor with conventional operation.
17" 1920 x 1080 Native HD Resolution
3G Multi SDI Input
2 times/4 times Zoom Function
Integrated WFM, Vector Scope and Test Pattern Generator
User Marker Display Function
User Preset Function
FulL Screen Capture Function
5.1ch Surround Down-Mix Output
Display Comparison Function
Dot-by-Dot Function
Time Code Display Function
White Balance Adjustment Assist
Image & TEST Signal MIX Function
You want further information?
Feel free to contact us.
Service-Hotline: +49 (0) 2131 1230
E-Mail: broadcast@ikegami.de
Contact Form



DOWNLOAD PRODUCT BROCHURE

(2.5 MiB)

DOWNLOAD CATALOGUE BROADCAST MONITORS 2017-2018

(1,010.4 KiB)

DOWNLOAD RATINGS/PERFORMANCE

(232.3 KiB)