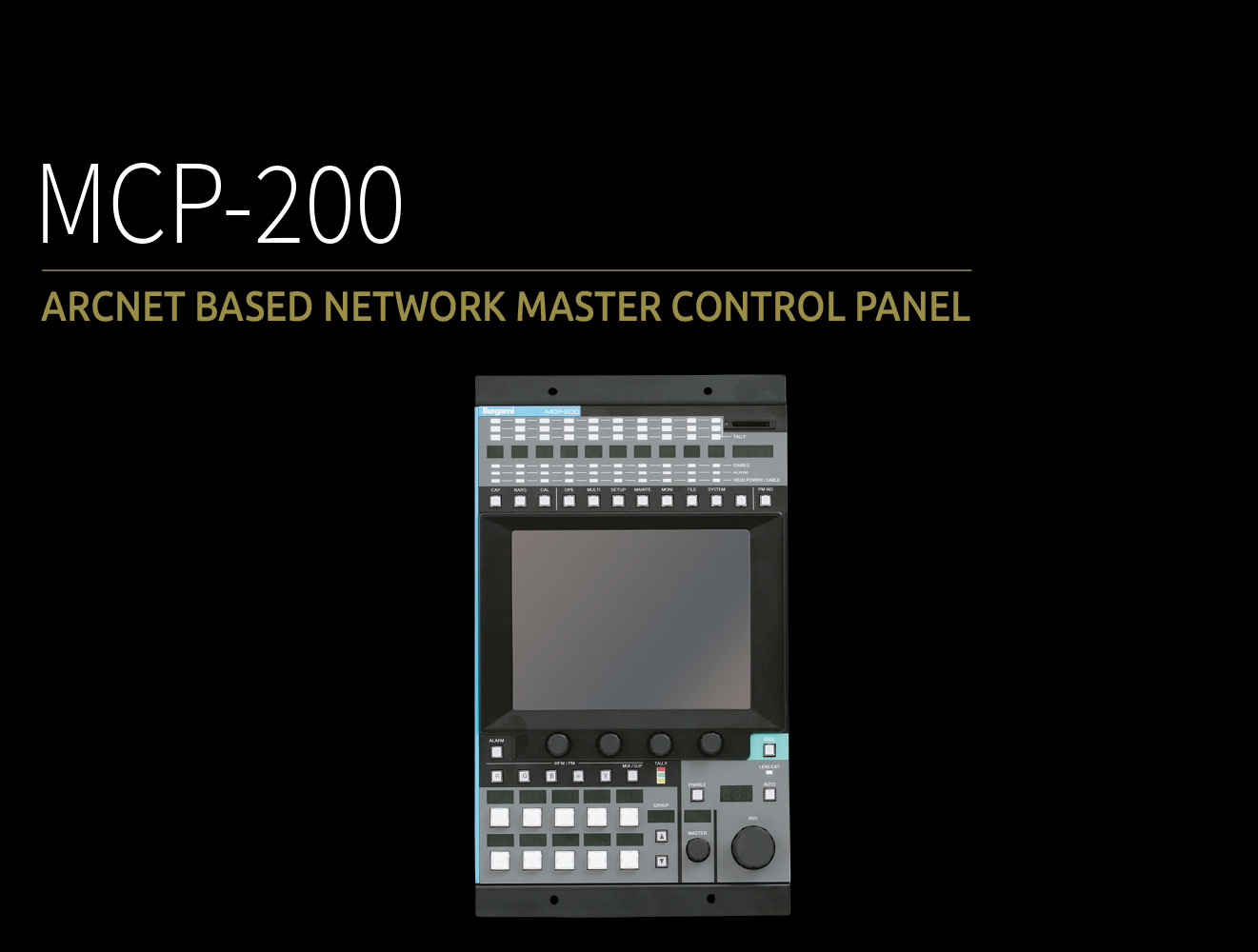 The MCP-200 is a new Arc-net based control panel system offered as an alternate to the traditional Ikegami style control panels. The Arc-net system allows any OCP-200 to control any camera with assignment set at the OCP itself. System wiring is simplified with control of up to 96 cameras via a single coax cable between CCU locations and video control locations. The OCP-200 and MCP-200 include touch screen LCDs. The depth-of-control of the OCP-200 can be selected from basic to complete to fit the customers' operating discipline. Conventional one by one camera control connection is also available.
Arcnet / ICCP Multi-Network Control System
Supports up to 96 total Cameras
7,5-inch Large Touch Screen LCD
Panel Interface conventional
One-by-One CSU-Support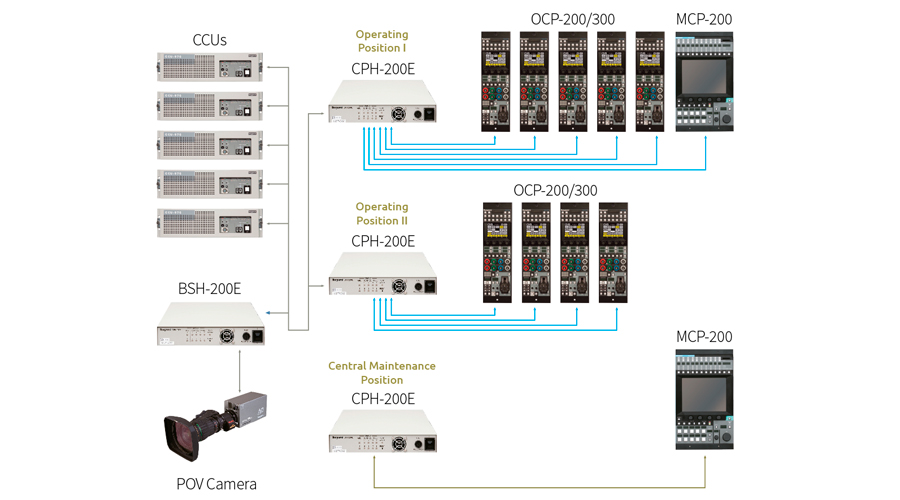 You want further information?
Feel free to contact us.
Service-Hotline: +49 (0) 2131 1230
E-Mail: broadcast@ikegami.de
Contact Form


DOWNLOAD CATALOGUE BROADCAST CAMERAS 2017-2018

(2.6 MiB)

DOWNLOAD RATINGS/PERFORMANCE

(1.8 MiB)