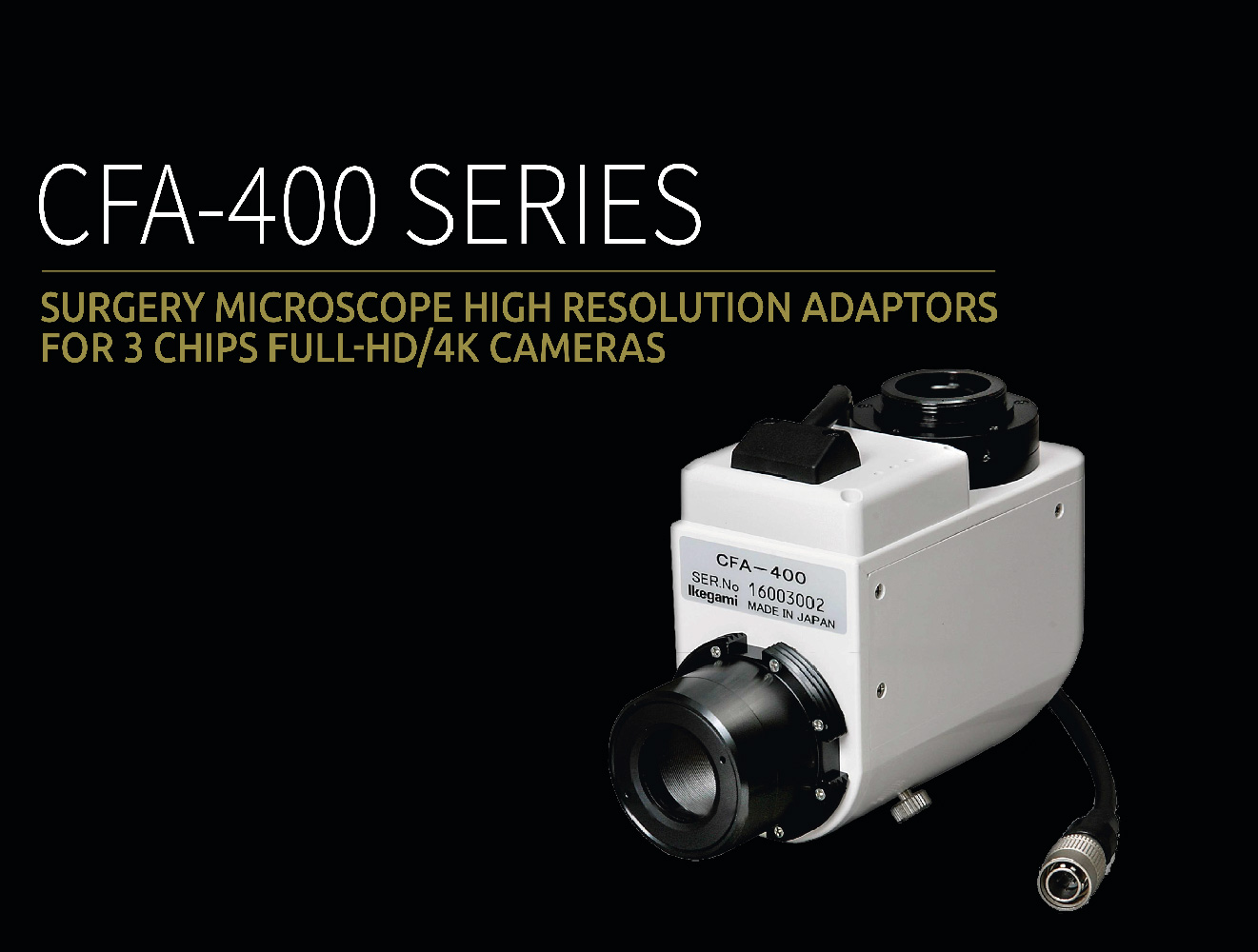 Ikegami has developed new surgery microscope adaptors, CFA-400 series, for 3 chips Full HD (High Definition) and 4K cameras with the higher optical resolution. They equip the optical auto iris function and perform the deeper focus depth with Ikegami MKC camera series.
Higher resolution of the optical lens even for 4K cameras
The new optical design is developed for the brighter optics
The optical iris can be adjusted automatically - contribute to perform deeper focal length
Deeper Focal Depth
Dedicated Design for 3 Chips Cameras
The remote controller can easily control the focus adjustment even during the surgery (CFA400R/CFA-400RIR)
One pushing button on the remote controller can automatically switch the integrated filter to move to ICG mode with Ikegami MKC cameras (CFA-400RIR)


You want further information?
Feel free to contact us.
Service-Hotline: +49 (0) 2131 1230
E-Mail: medical@ikegami.de
Contact Form


DOWNLOAD CATALOGUE MEDICAL 2017-2018

(993.8 KiB)

DOWNLOAD RATINGS/PERFORMANCE

(235.2 KiB)