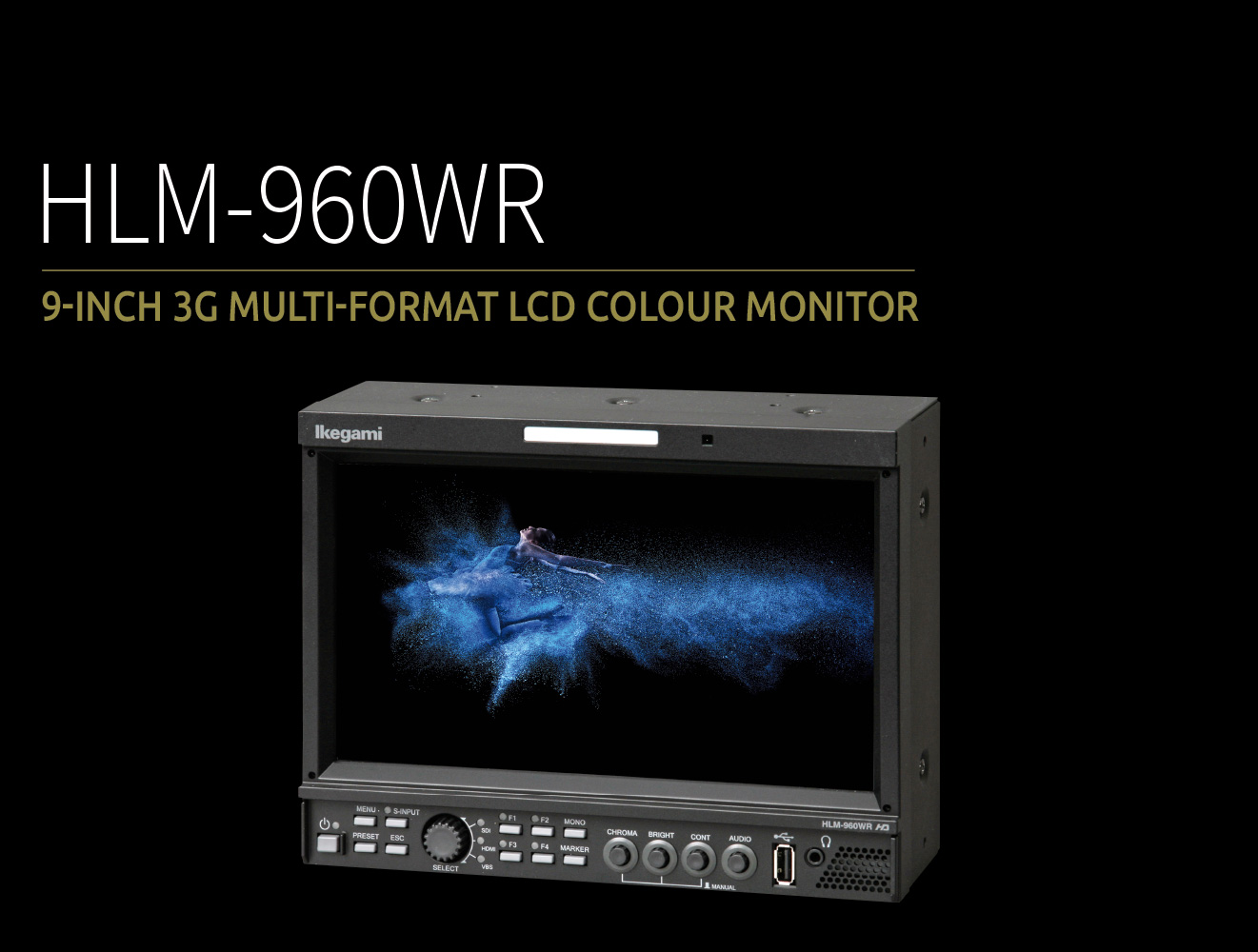 A very compact and affordable solution for various broadcast monitoring applications, the HLM-960WR is a multi-format 9-inch monitor with Full HD (1920x1080) 8-bit LCD panel and LED backlight. 3G-SDI input comes as standard.
The 60 series monitors support HDR (High Dynamic Range) EOTF tables of HLG1, HLG2 and S-Log3 as an option in addition to conventional Gamma.
High Performance Liquid Crystal Panel
Diverse Input Sources
Compatibility with embedded Audio
DC Operation
Built-in Marker Function
User Marker Display Function
Shadow Function
Various built-in Test Signals
Waveform Monitor/Vectorscope Display Functions
Time Code Display Function
2-picture Split Display
Dot-by-Dot Display Function
External Memory Function
Auto Setup *ASP-100
5.1ch Surround Down-Mix Output
White Balance Adjustment Assist
Image & Test Signal MIX Functions
2x/4x Zoom Function
IMD/UMD: Planned by 3Q2018
High Dynamic Range (Factory-option)
You want further information?
Feel free to contact us.
Service-Hotline: +49 (0) 2131 1230
E-Mail: broadcast@ikegami.de
Contact Form



DOWNLOAD MONITORS CATALOG 2018

(5.5 MiB)