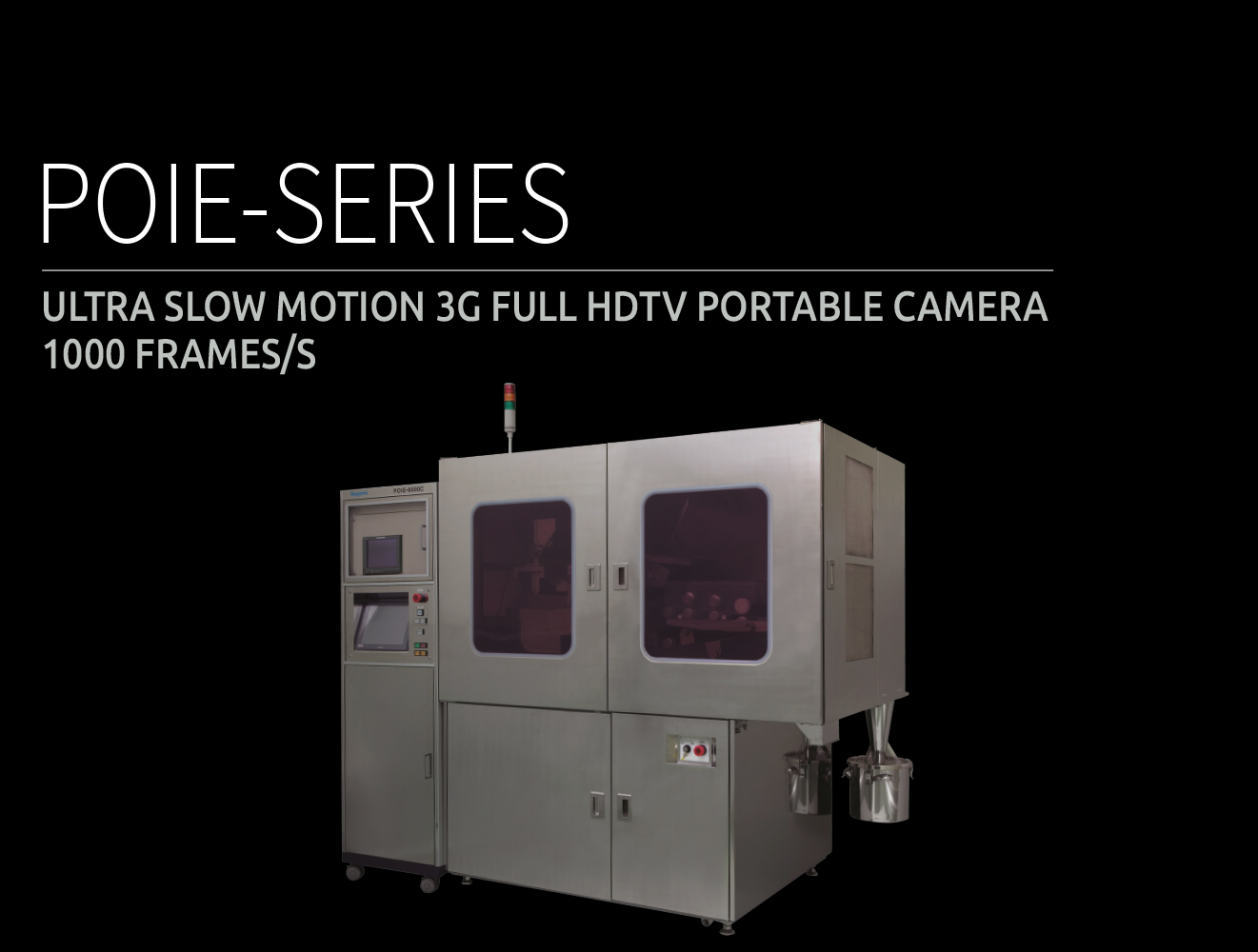 The POIE-8000C Colour Powdered/Granulated Medicine Inspection Device combines the colour processing technology developed for tablet inspection equipment with technology for screening powdered and granulated medicines for impurities, thereby boosting the precision with which coloured foreign matter can be detected. This new device also allows for certain colours to be specified for the detection of foreign matter that colour. The device also comes equipped with a "linear feature extraction processing function", which facilitates the high-precision detection of fine fibers and hairs.With this new equipment wcomes a marked increase in processing capacity thanks to the wide inspection conveyor belt that provides a stable, constant supply of sample material and the five-speed conveyor belt action (top speed is approximately 18m/minute). In addition, the exclusion mechanism employs a reliable rotary nozzle system. This ensures that accurate pinpoint suction is provided only around the foreign substance, thereby boosting the recovery ratio of quality product.
Max. Output: 200kg/h
5000 Pixel RGB Colour Line Sensor / 20 μm resolution
Detect fiber/hair/foreign Material
Colour Processing
Fiber Lighting for uniform and high intensity Illumination
Stable and constant Feeding with 2nd Transfer Unit
Spot Vacuum with Rotary Nozzle System
Correct Rejection Control
Easy Operation with Touch Panel
Detection Image Memory
You want further information?
Feel free to contact us.
Service-Hotline: +49 (0) 2131 1230
E-Mail: industrial@ikegami.de
Contact Form


DOWNLOAD CATALOGUE INDUSTRIAL 2017-2018

(511.9 KiB)

DOWNLOAD RATINGS/PERFORMANCE

(1.8 MiB)