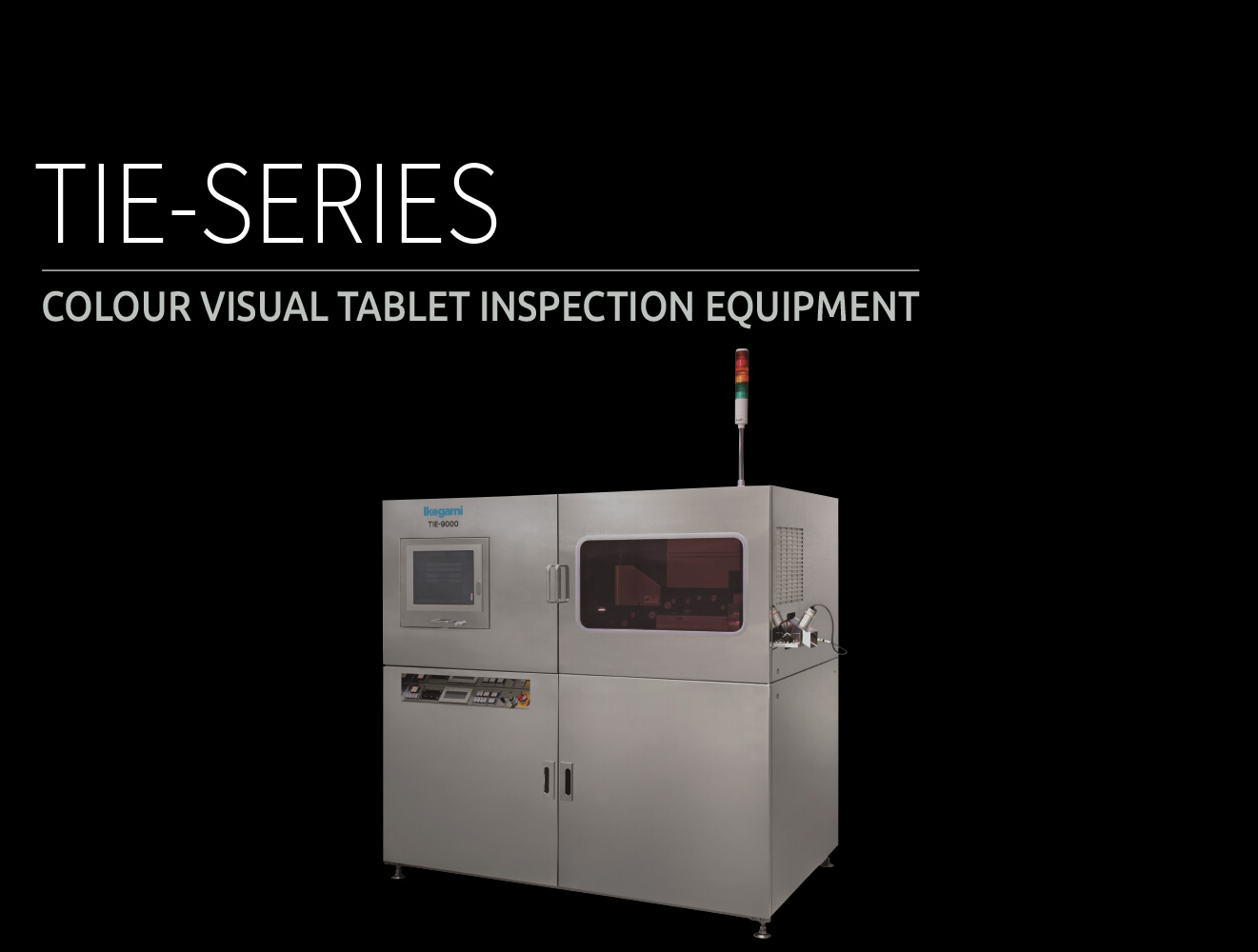 By adopting the newly developed optical system A.I.I., the TIE-9000 series has the capability of inspecting tablet for diffuse stains, printing defects, and many other defects with a high degree of accuracy. The new developed high quality color line sensor is equipped with the camera unit. Also, combined the high quality image processing technology, the detection accuracy of color stain is significantly improved. The TIE-9000 series can contribute greatly to improving product quality, consistency and safety, as well as helping to improve overall production efficiency.
Operate while Checking Transportation Section
Camera for High Accuracy Inspection (Option)
Process Data Store in PC connected to LAN
Easy Setting of pre-set Threshold (Option)
Display Sample on Touch Panel
RGB Colour line sensor
Colour processing technology allows diffuse stains and printing defects to be easily detected
High accuracy detection of small defects, foreign matter and fiber in or attached to the tablet
Extensive supply of tablet
Feeding section
Stable high-speed transportation by 2 rows belt transportation section
High speed and stable supply
Colour touch panel


You want further information?
Feel free to contact us.
Service-Hotline: +49 (0) 2131 1230
E-Mail: industrial@ikegami.de
Contact Form


DOWNLOAD PRODUCT BROCHURE

(902.0 KiB)

DOWNLOAD CATALOGUE INDUSTRIAL 2017-2018

(511.9 KiB)

DOWNLOAD RATINGS/PERFORMANCE

(1.7 MiB)