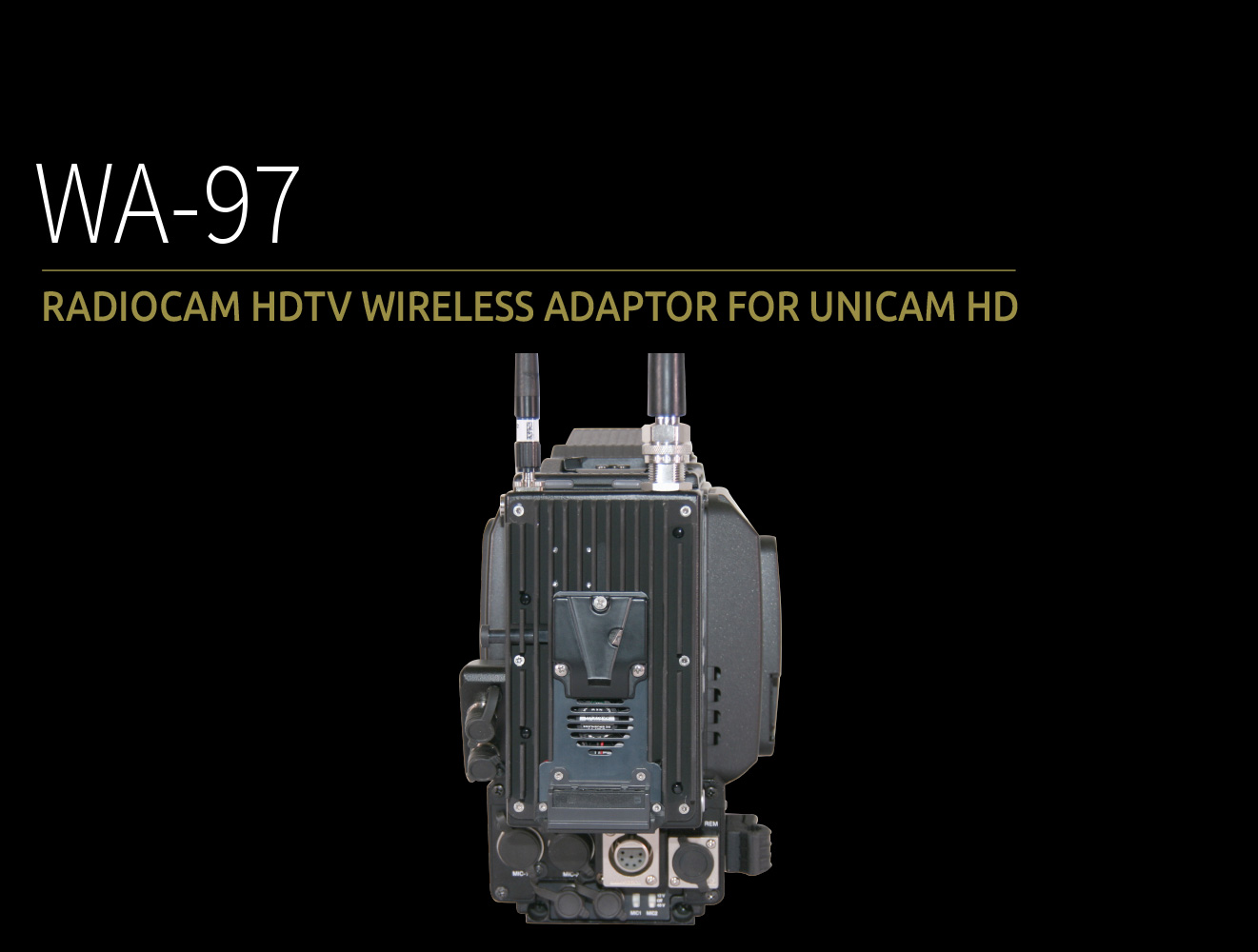 WA-97 is a full integrated wireless camera adaptor for Unicam HD. COFDM technology and Diversity reception enables multi-path free, stable & reliable communication. Bi-directional remote control communication ensures complete and rugged remote operation. Genlock junction between receiveing-basestation and camera head ensures a steady and low latency at any time. Optional build in hassle free 2-Way intercommunication possible.
DVBT compliant, COFDM 2k Standard
MPEG2 4:2:2P@ML/HL - H.264 optional
Low latency
Genlock transmission
Full remote control
You want further information?
Feel free to contact us.
Service-Hotline: +49 (0) 2131 1230
E-Mail: broadcast@ikegami.de
Contact Form

DIVERSITY RECEIVING SYSTEM
BSW-970 Wireless CCU utilises 2-way diversity combining technology for optimal COFDM performance. 6-way system is available as option.
PRE-SETTABLE TRANSMISSION FREQUENCY AND MODULATION MODE
The transmission frequency and modulation mode can be pre-set or programmable. It enables to select parameters best suitable to operation environment.
LOW-DELAY TRANSMISSION (30ms OR LESS)
WA-97 system provides low-delay transmission (30ms or less):


DOWNLOAD PRODUCT BROCHURE

(3.5 MiB)

DOWNLOAD RATINGS/PERFORMANCE

(2.0 MiB)